Fill out the form below and find out how much financing you will qualify for in just a few hours!

Finance Application
Smart Financing With Every1Drives
Skip the dealership with our online virtual financing solutions and get your vehicle delivered right to your door in as little as 48 hours.
Shop smarter by securing your financing before you shop, understanding your interest rate and also how much money you qualify for before you shop can only improve your car buying experience.

Special Vehicle Financing
Found a vehicle on Kijiji, Autotrader or a private source and need a loan to purchase it? Simply fill out an application and request the special vehicle finance program in the comments, copy the link to the vehicle that you are interested in purchasing and we wil have your approval in just a few hours!

Benefits of Financing
Financing a used car can help you keep cash flow free, with interest rates at an all time low there has never been a better time to leverage the banks money! It can also help you improve your credit status. Once you establish a good payment history with Every1Drives, you can relax, sit back, and watch your credit score improve! Interest rates are always determined by our lenders! Interest rates will also reduce after 12-16 months of good payment history and no negative change in job tenure! We offer fast tracked credit building programs regardless of your credit situation!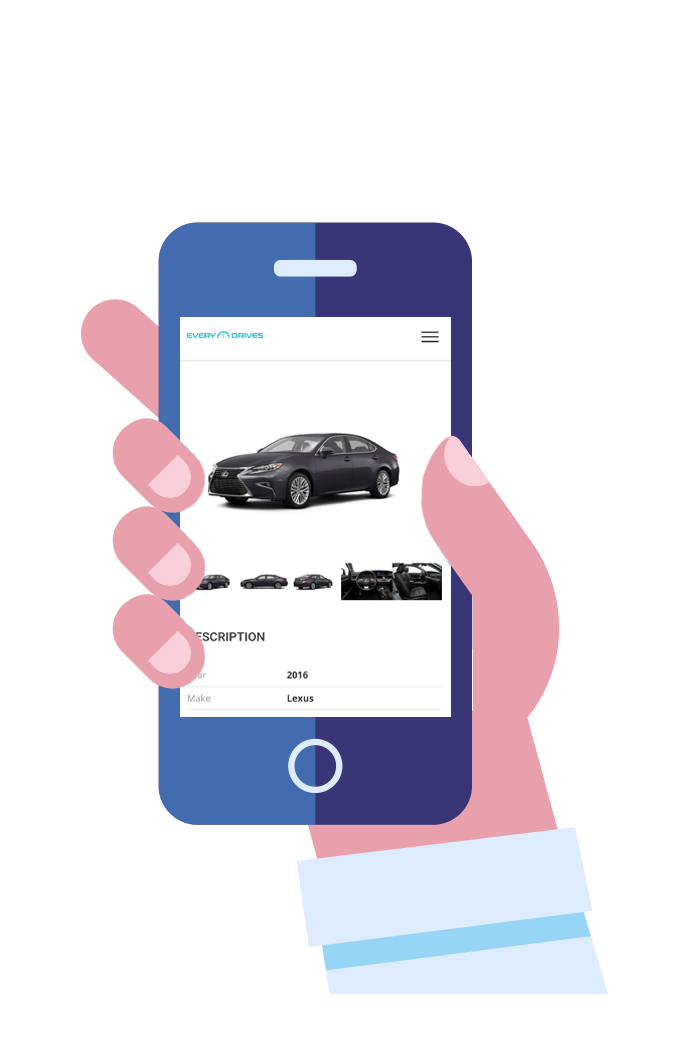 Don't see a vehicle on our site that fits your needs?

Simply tell us what you are looking for we have access to thousands of off site vehicles through our extensive network of partners within our group including Dealers, Public and Private Auctions, Public and Private Fleets, Lease Returns, Private Sellers, and Cheap Trade-Ins.

Buy Used Cars Anytime

Apply from your mobile device and browse our inventory online, receive exclusive personalized options to your email or text!

Looking for additional options? Tell us what you are looking for and we will send you a list of options available to you with estimated delivery times!

Receive same day virtual quotes on financing and insurance on any vehicle of interest.